SOCRATES GOLD is the Cure for an Upside Down Mad-Hatter's World!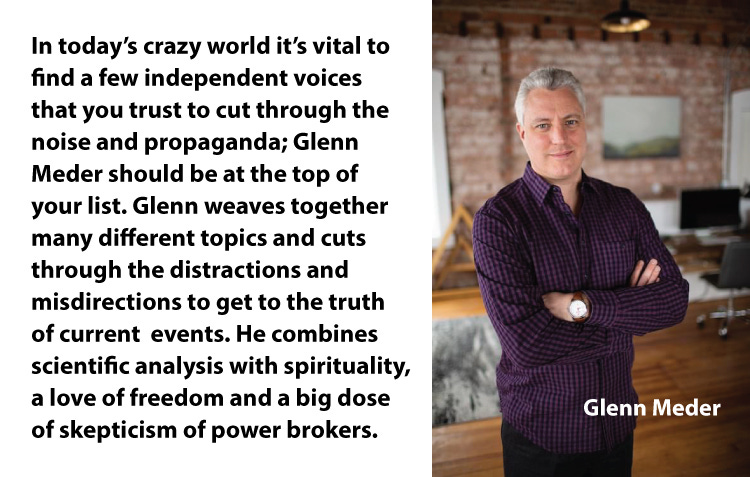 Our goal is to entertain, enlighten, empower and simplify your life with trusted wisdom.
Join as a premium member today and lock in a reduced rate. Your support will allow us to increase the amount of great content we provide! Thank you!
Here's what other's have to say…
"Glenn is a breath of fresh air and thoughtful reason in these confusing, troubled times. He teaches us valuable knowledge, reminds us of the important things in life, and uplifts our spirits. He is a beacon of light for us to follow; a national treasure." Bearcat
"I have enjoyed reading Glenn's email for a few years, and they are something I look forward to receiving. I find they are usually full of his personal insights, combine with articles I might otherwise miss, and a few movie recommendations to boot! It's like getting a personal letter in my inbox, and that sense of caring is I appreciate the most." Ann
"Glenn's newsletter is full of interesting ideas topics and thoughtful comments. It has such variety and scope that it will keep you both entertained and informed and force you to think about things that perhaps you wouldn't think about otherwise. In a world where a lot of things are frivolous and tend to be pointed towards amusement, Glenn's newsletter will instead give you meaty tidbits that will provoke thought not just while reading it but later in the week. I enjoy and learn something from each and every episode. I appreciate that Glenn is a force for good in a modern-day world that sometimes seems crazy and out-of-control. It is smart it is intelligent it is a good good read, and a good use of my time."RC
"I love Glen's newsletters! They are chock full of information, plus, he gives you info on things I would never even think about. For instance, one of the newsletter talked about pick pocket proof pants. We happened to be going on a trip and we used this info on our trip! He wants to help people and it truly shows!" Mychelle
"Very solid nuggets of info that I can use for life in general. Also thought-provoking points of view I mightn't have considered before." Sandra M
"Great detailed info that is clearly written." Jessica B
"5 Stars FOR GLENN MEDER & SOCRATES GOLD Newsletter!" Richard
"Great quality information! I look forward to reading it every time!" i8alota
"Insightful thoughts not your average newsletter. Refreshing change in today's environment." Mark Thomas
"You have a great newsletter with topics that are interesting and offer great insight. Thank you" Misty S
"I've been a reader of Glenn's newsletter since it first started. As I originally found Glenn by purchasing his Survival Still. Glenn's newsletter is full of different topics, most of which I'm interested in. The information is helpful & keeps me reading each week.. The articles are to the point & not drawn out. You'll definitely learn something new/helpful in each issue. His knowledge of all things water is top notch & his articles on internet,PC,mobile security are my favorite." John
"While we are living in uncertain times, it is nice to find a resource like the Socrates Gold newsletter that uses a common-sense approach to help educate people. I am a firm believer in increasing our self-sufficiency and paying attention to what's going on around us; apparently Glenn Meder is, too! Gaining practical knowledge can never hurt you!" Amber
"Enjoyable newsletter. A great mix of information, education and wisdom. Keep up the great work." Mark