Discover more from The Glenn Meder Newsletter
I am an independent voice who is speaking up for our freedoms, and in today's world, this can be risky. If you find my perspective on current events to be valuable and refreshing, please become a premium subscriber. Support independent voices!
Over 18,000 subscribers
A Refreshing Perspective on Life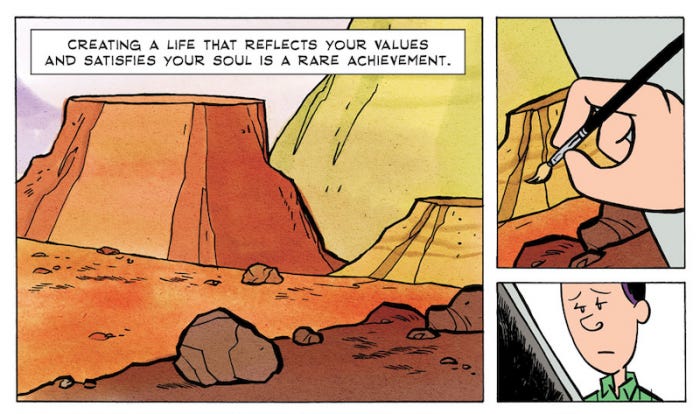 Click on image to see full comic strip. Artwork by Gavin Aung Than. Quote by Bill Watterson.
The best comic strip of all time was Calvin and Hobbes, by Bill Watterson. He gave a wonderful graduation speech at his alma mater, Kenyon College, in 1990, and another comic artist turned this speech into a comic strip based on Bill Watterson's drawing style. It's wonderful. Please check it out here.
You can see Bill Watterson's entire speech here. It's very inspiring.
Please tell us if you're a fan of Calvin and Hobbes and if this strip inspired you in the comments below!