Discover more from The Glenn Meder Newsletter
I am an independent voice who is speaking up for our freedoms, and in today's world, this can be risky. If you find my perspective on current events to be valuable and refreshing, please become a premium subscriber. Support independent voices!
Over 18,000 subscribers
An Interesting Perspective on History!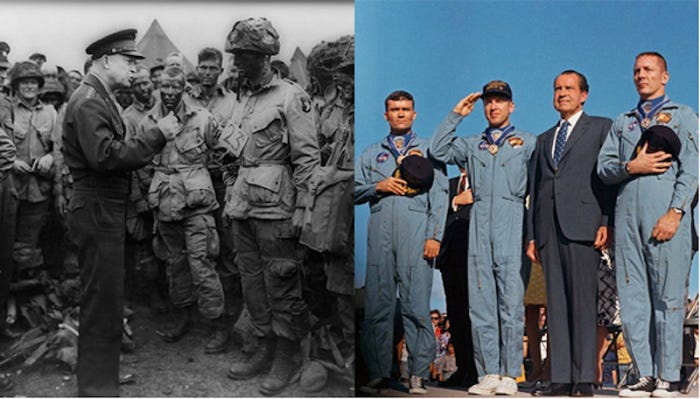 Composite Image: Wikimedia Commons
What if we had failed with our D-Day Invasion or with the first moon landing? I'm not actually speculating about an alternate history, but rather we can look at the actual speeches that were prepared in case such events actually happened. It's a fascinating look at history and how dangerous these events actually were. Have a look here, and then come back here and tell us what you think in the comments!