Black Box Voting: A Crucial Issue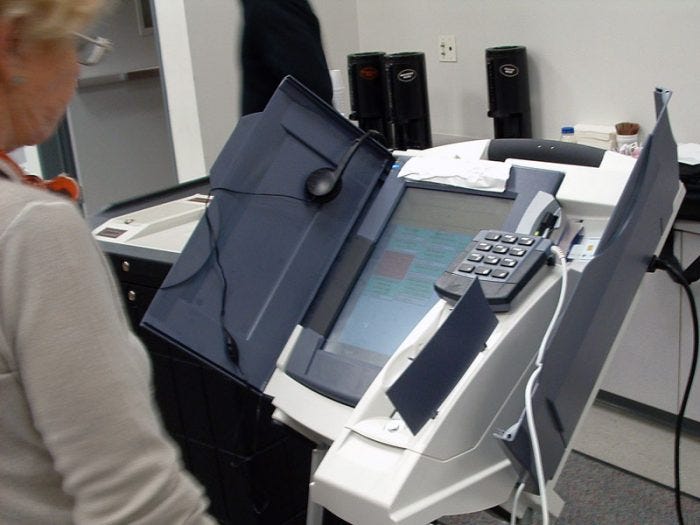 I often talk about cyber security threats. The more I study this issue, the more I realize that the term "cyber security" is an oxymoron. The internet is a cobbled together mess that is held together with duct tape.
As I understand it, there are two basic types of hacking; the wide net approach and the spear fishing approach. Most hackers put out wide nets to catch many people at once. It's the way to get the biggest results for the least amount of effort. The way to defend yourself from this type of attack is to stay under the radar and make yourself a harder target to hit than other people.
The other type of cyber attack is when someone puts a target on your back and singles you out. This is much more difficult to defend against. And the more powerful you are, the more high-powered weaponry is aimed at you, and the harder it is to defend against.
One of the biggest targets possible? The US elections. No other event has more impact on the global economy than the US elections.
So does Russia want to affect our elections? Hell yes. China? Yes. Iran? North Korea? Yes. Hundreds of other countries, factions, political powers, banks, etc. want to influence our elections and they would in a heartbeat if they could.
Do you think that either party wouldn't rig the election if they thought they could get away with it?
As a people, it is our duty to protect the integrity of our system. This isn't a left or right issue, it's a fundamental issue of liberty itself.
Electronic voting machines are VERY dangerous because they invite weakness. You have no idea if your vote is being properly counted or if the machine has been hacked, or if it's got a bug. There is no way to verify the results or do a recount.
The fact is, there is NO software on the planet that is totally secure, especially in the age of highly sophisticated hackers and even A.I.
Read this article of how artificial intelligence is now being used to find tens of thousands of vulnerabilities in a single piece of software. The article talks about how people are using this A.I. to find vulnerabilities so they can then patch the software, but you can't tell me that China, Russia and even the USA aren't using the same type of A.I. for nefarious purposes.
Why have we moved to electronic voting machines? Yes, CNN and the American people want to hear fast results, but accuracy is much more important than speed.
Sometimes "high-tech" is not the best solution, and this is one of those times.
I encourage you to learn more about this issue. Visit this site, and download their free ebook here. I think you will be shocked when you learn about this.
Also, I encourage you to NOT turn this into a partisan issue. Everyone should be concerned about this issue.
What do you think?