Discover more from The Glenn Meder Newsletter
I am an independent voice who is speaking up for our freedoms, and in today's world, this can be risky. If you find my perspective on current events to be valuable and refreshing, please become a premium subscriber. Support independent voices!
Over 18,000 subscribers
Coyote Peterson: Fun Watching with the Kids.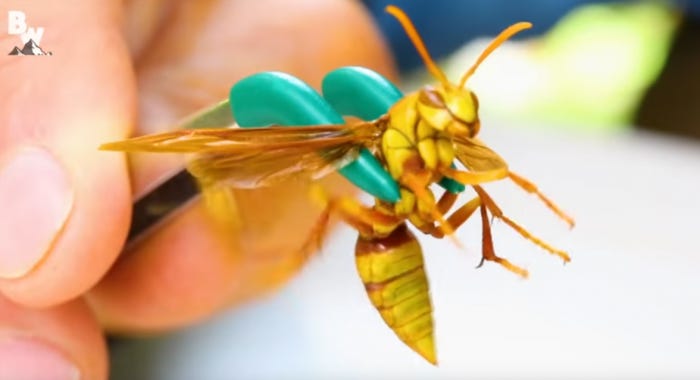 Have you heard of Coyote Peterson? My son introduced him to me. Coyote Peterson is the new "animal guy", and is trying to step into the shoes of people like Steve Erwin. He has a very popular YouTube channel, and his most popular videos are the ones in which he tries to figure out which insect has the most painful sting. And he's the guinea pig.
Can you think of better father / son time than watching a guy cry in agony at such self-imposed stupidity? I can't.
Coyote decided to explore the "Schmidt Sting Pain Index" which ranks and tries to describe the pain of stings from different insect species.The descriptions are quite fun, like you're listening to a wine connoisseur talk about different types of reds.
Schmidt described the pain of a sweat bee (pain level of 1) as, "light, ephemeral, almost fruity. A tiny spark has singed a single hair on your arm."
The yellow jacket's sting (pain level of 2) was described as being "hot and smoky, almost irreverent. Imagine W. C. Fields extinguishing a cigar on your tongue."
The maricopa harvester ant (pain level of 3) describing it as "After eight unrelenting hours of drilling into that ingrown toenail, you find the drill wedged into the toe."
The Tarantula Hawk Wasp (pain level of 4) was described as "blinding, fierce [and] shockingly electric."
Here are some of his best videos. Comment below with your thoughts.