Discover more from The Glenn Meder Newsletter
I am an independent voice who is speaking up for our freedoms, and in today's world, this can be risky. If you find my perspective on current events to be valuable and refreshing, please become a premium subscriber. Support independent voices!
Over 18,000 subscribers
For The Love of a Dumb Home!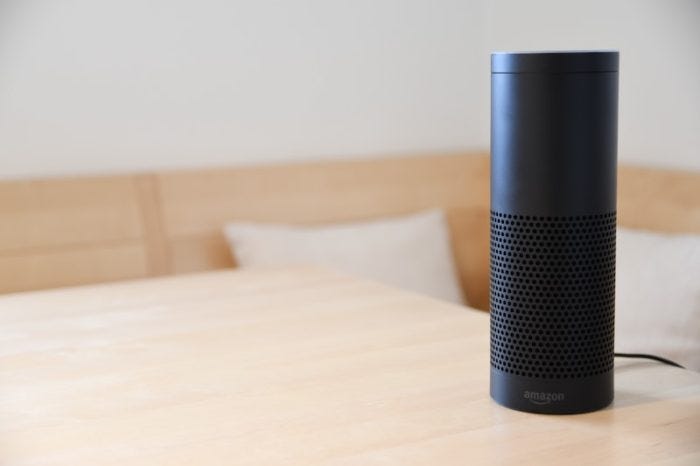 Aren't we living in a wonderful time, where we can install Alexa and just ask it to turn down the temperature or order us toilet paper? Just think of the seconds we save by asking Google Home to play music for us! Isn't it great how we can install security cameras in our children's rooms so we can keep an eye on them at all times.
Never mind that there have been numerous cases of hackers watching people for days in their homes on their own security cameras. Watch this...
Keep in mind that they always talk about hackers, but what about employees at the company? You MUST assume that employees can watch you at any time.
And Google and Amazon have been caught red handed with people listening in on conversations in people's homes.
And Apple is not innocent either after SIRI was caught listening for zippers and sounds of sex so they can listen in.
Or how about this recent warning from the FBI that your Smart TV (which has a camera on it that looks right at you) can be used to spy on you in your home.
If these things don't bother you, then by all means have a Smart Home. I for one, do not have a Smart TV. I will never have an Alexa and I sure as heck will NEVER have anything that Google does in my home. I do not buy into the whole Smart Home Shtick, and I never will.
Yes, I have a computer with a camera on it, which I cover. And yes, I have an iPhone, which could probably watch or listen in on me, which I haven't figured out how to get around yet, but I'm working on it.
Here's what it comes down to; do you trust these companies? Do you trust the employees at these companies? The answer for me is "HELL NO!!"
As much as possible, I embrace a dumb home and I am always striving to make it dumber. I encourage you to distrust anything called "Smart". Distrust big tech and especially distrust Google.
Do you feel the same way? Comment below.