Discover more from The Glenn Meder Newsletter
I am an independent voice who is speaking up for our freedoms, and in today's world, this can be risky. If you find my perspective on current events to be valuable and refreshing, please become a premium subscriber. Support independent voices!
Over 18,000 subscribers
How To Slow Down Time.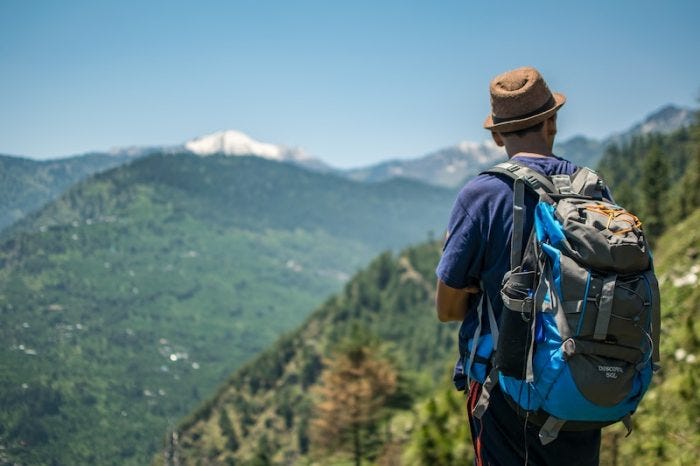 I read a very interesting article the other day that rings true to me. Why does time seem to speed up as you get older? Birthdays and Christmas's and New Years seem to fly by. Why does this happen?
According to Steve Taylor, it comes down to "the relationship between our experience of time and the amount of information (including perceptions, sensations, and thoughts) our minds process. The more information our minds take in, the slower time seems to pass."
He goes on to say, "This partly explains why time passes so slowly for children and seems to speed up as we get older. For children, the world is a fascinating place, full of new experiences and fresh sensations. As we get older, we have fewer new experiences and the world around us becomes more and more familiar.
We become desensitized to our experience, which means that we process less information, and time seems to speed up. (Another factor may be the "proportional" aspect, which is that as we get older each period of time constitutes a smaller proportion of our life as a whole.)"
So this leads to two suggestions on how we can make time move slower...
"Firstly, since we know that familiarity makes time pass faster, we can slow down time by exposing ourselves to as much new experience as possible. By traveling to new places, giving ourselves new challenges, meeting new people, exposing our minds to new information, hobbies and skills, and so on. This will increase the amount of information our minds process and stretch out our experience of time passing.
Secondly, and perhaps most effectively, we can slow down time by making a conscious effort to be more "mindful" of our experiences. Mindfulness means giving our whole attention to an experience—to what we are seeing, feeling, tasting, smelling, or hearing—rather than to our thoughts."
So what it comes down to is travel, have fun, explore, make new friends! Although it may be more out of your comfort zone as you get older, I think it may be even more important to make these actions than when you are younger.
What do you think? Let me know in the comments.
Here's the link to the original article.