Discover more from The Glenn Meder Newsletter
I am an independent voice who is speaking up for our freedoms, and in today's world, this can be risky. If you find my perspective on current events to be valuable and refreshing, please become a premium subscriber. Support independent voices!
Over 18,000 subscribers
Pampered & Spoilt...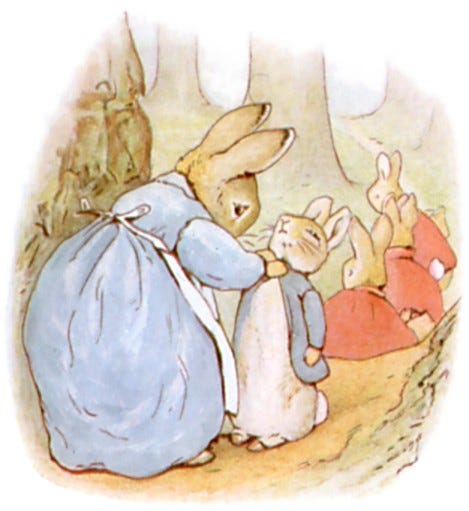 When my son was young, our go-to books and videos were the classics from Beatrix Potter, such as The Tale of Peter Rabbit, Benjamin Bunny, Samuel Whiskers and our favorite, The Tailor of Gloucester. They are wonderful stories and the videos are absolute works of art.
So imagine my surprise when I heard that Beatrix Potter sent her publisher a letter that contained the following, "I never have cared tuppence either for popularity or for the modern child; they are pampered & spoilt with too many toys & books."
What?! Did she really say that?
Now, I want to give her the benefit of the doubt and assume that she was having a bad day, but what did strike me as funny was the term "pampered and spoilt". Because isn't that the view we have of children today? And isn't that the view of every generation?
But here's the thing, it's true. Every generation is more pampered and "spoilt"!
My grandfather was a Sergent of Police in Dunedin, New Zealand. He was a wonderful man, and he was a tough, very strong man. He worked really hard his entire life.
Let me tell you a story…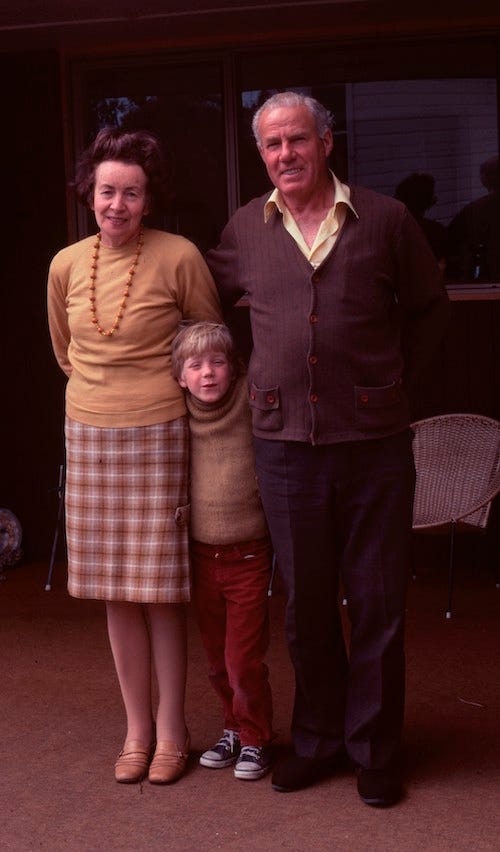 When my grandfather was in his teens, he had to tend to the sheep on a mountain because they would get so much snow that the sheep would get completely buried. He told me that he'd have to walk around and all you could see was a hole in the snow where the sheep's breath would melt the snow. He's have to dig the sheep out so they wouldn't die.
He would live in a cabin on top of the mountain during the winter. One time he was doing something and he broke his tooth. The entire tooth broke off and all that remained was his raw nerve, completely exposed to the air. It was the most excruciating thing he'd ever experienced.
He was completely alone and isolated, and in unbearable pain. What could you do? It wasn't like he could just pull the tooth because the tooth was already gone.
So he did the only thing he could think of...
He put a needle in the fire, got it red hot and jammed it up into his tooth to kill the nerve! He immediately passed out, but after he woke up, the pain was gone.
Yup, that's tough. And yes, he was tough out of necessity. I can guarantee you that if he had access to today's medical facilities he would have taken full advantage of it.
I remember asking him about his grandfather, and he said, "My grandfather was a tough man, much tougher than I am."
At least since the days of Beatrice Potter (maybe longer), I think every generation has generally become weaker, more pampered and "spoilt".
Yes, it sounds like a big negative to be weaker and more pampered. But really, isn't it an inherent goal in each of us to create a better world for our children? A better world has typically meant an easier world (which automatically means that we will be weaker and more pampered).
I think, though, that our definition of a better world is changing.
I've met more and more people who want to live a more simple life; a life that goes back to the basics. There seem to be more people going back to the farm, or at least producing more for themselves. They want to live a life of independence. A life free from debt and from the stranglehold of modern day distractions.
But it's not just about living a simple life. I see more people striving to live a life of purpose. There are still many people who are the "new entrepreneurs". The new entrepreneurs aren't content just to make money, but they want to make the world a better place. There is a higher purpose to their efforts, and this is wonderful.
I want to give my son a better life than I had, and yes, that means financially, but it means so much more. I want him to appreciate the fantastic opportunities in his life. I want him to be grounded in the values that ensure individual freedom. I want him to be grateful for the wonderful country we live in. I want him to be educated in some key things in life that I was not, such as investing, etc.
In the end, yes we are all pampered and spoilt compared to how life used to be, and that's a good thing. Now we can focus on redefining what a "good life" means, and how we can give back to the people around us. It's all about service to God, each other and our loved ones. A service not out of duty, but out of love.
If we keep this in mind, everything will be Ok.