Please Give Me Feedback!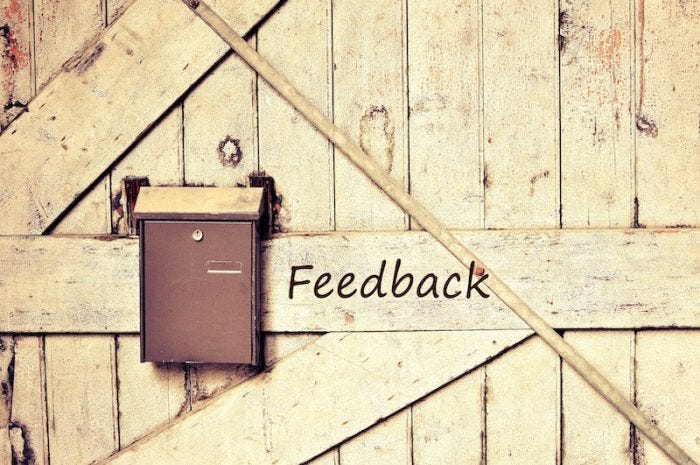 I have a request and a confession. A couple months ago I posted a survey asking for your feedback and a testimonial, if you felt so inclined. My confession is that the survey form wasn't working, so anyone who gave me feedback and a testimonial, it disappeared into the ether. So thank you, but do you mind doing it again?
This time, instead of a third-party survey form, I will just ask you to leave it in the comments section below.
Please answer any of these questions...
I cover a variety of topics on my blog/newsletter. What subjects are you most interested in?

What subjects would you like me to talk about more?

If you were encouraging someone else to read my newsletter, what would you tell them? Do you mind if I use your statement as a testimonial? What is your first name that I can publish with your testimonial.
Thank you!!!