Discover more from The Glenn Meder Newsletter
I am an independent voice who is speaking up for our freedoms, and in today's world, this can be risky. If you find my perspective on current events to be valuable and refreshing, please become a premium subscriber. Support independent voices!
Over 18,000 subscribers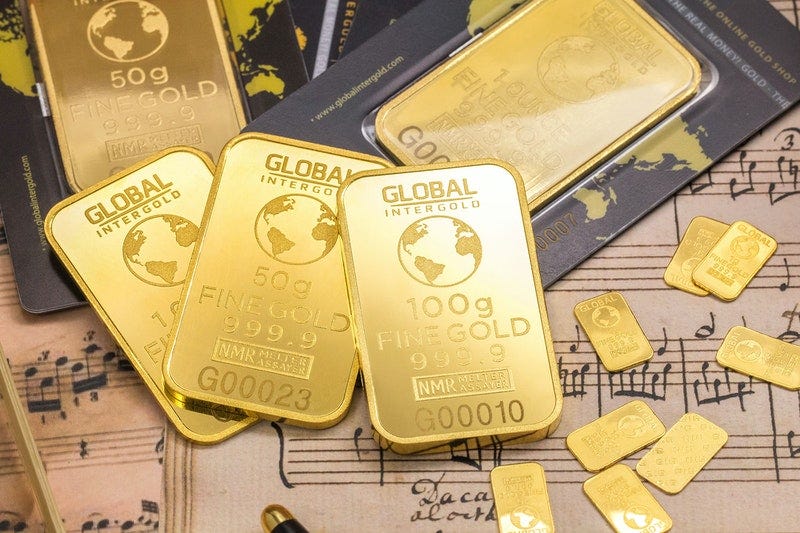 I received an email from a lady this week who expressed her concern over storing gold overseas, which is something I've recommended a number of times. So I want to explore this and look at all options.
Before we talk about where to store your gold, let's talk about the importance of owning physical gold. I believe that the US Dollar is going to crash, which means that it will go into hyperinflation. This is going to happen all over the world, but the USA will be hit the hardest. For this reason, it's very important to store wealth outside of the traditional financial system, which means gold, silver or (some would say) Bitcoin. The key though, is to hold physical metal, because there appears to be a ton of unethical stuff happening with ETFs, meaning that if you own a piece of paper that says you own gold on the Comex, the gold may not actually be there.
So, then we get the question of where to store your physical gold. I think it's important that you do NOT store it in a bank's safe deposit box. Do some research and you will find that there is little legal protection for your valuables that you store in a safe deposit box, especially if something bad happens to the bank.
How and where you store your gold should vary depending upon your situation. Yes, you can and probably should store some gold in your home, either in a safe, hidden away or buried in the backyard. But this, of course, depends upon a number of factors. Do you live in the city or in the country? Do you live in an apartment or do you own the home, or do you own a farm? If you live on a farm that you own, for example, you will probably feel more comfortable storing gold. If you live in an apartment building in a bad part of town, and you feel that you may need to run away if there are problems, it will be harder to store gold.
Another option is to store your gold in private vaults overseas. Yes, I know that this can sound intimidating and if you don't feel comfortable with this, then don't do it. There are a number of very secure places to store your gold, and it's as easy as setting up an online bank account. In many ways, I think storing gold and silver overseas is more secure than keeping it here. I recommend that you research more about storing gold and silver overseas by looking at GoldSilver.com or GoldMoney.com.
Here is why I prefer storing precious metals overseas…
FIRST, when you store it overseas, you can relax. I personally don't like the thought of having valuables in my home that people could steal.
SECOND, this may sound like a controversial statement, but throughout time, the biggest thief has ALWAYS been the government. Government can simply change the law and all of your gold becomes illegal to own and then you have to turn it into the government. They've done it before, and they could do it again. Your primary responsibility is to protect your family. If you've made money legally, and paid taxes on it, then it's yours and no one, not even the government has the right to take it away. That is theft, plain and simple, and you have to protect yourself against theft.
THIRD, you are free to move and go where you need to go when you have it stored overseas. You never know if you will have to get out of dodge if the stuff hits the fan. This includes overseas travel. If you try to travel overseas carrying a lot of gold and silver, you may find that it gets seized.
There is an exception to this though. Buy investment grade jewelry. I recently made a video about this. In the past, jewelry has been exempt from seizures and I'm pretty sure you can travel internationally with it without trouble.
(I am not providing financial advice.)
Do you have questions or comments?
In today's upside down world, it's crucial that you find independent voices that you trust, and then support them. If you find my perspective on current events to be valuable and refreshing, please become a

Premium Member

. You will get access to great bonus content and the more people who sign up, the more great content we will be able to create. Thank you!