Discover more from The Glenn Meder Newsletter
I am an independent voice who is speaking up for our freedoms, and in today's world, this can be risky. If you find my perspective on current events to be valuable and refreshing, please become a premium subscriber. Support independent voices!
Over 18,000 subscribers
The Healing Power of Nature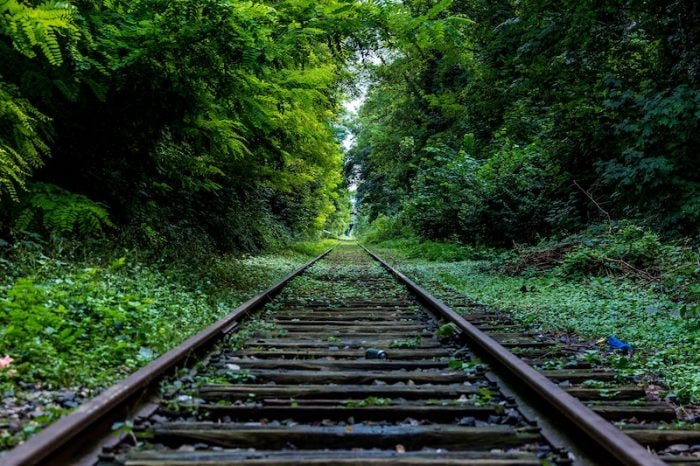 I was a strange kid I guess. While many of the other kids played baseball in someone's yard, I often went out on my own and walked through the woods. I didn't have a destination in mind or a task to accomplish. I just liked wandering, climbing the fallen branches and listening to the sounds of nature. I would do this for hours. I loved the silence.
It wasn't until years later that I would read "Walking" by Henry David Thoreau and I found someone else who understood my desire to walk in the woods. My favorite words from Walking are...
"I am alarmed when it happens that I have walked a mile into the woods bodily, without getting there in spirit. In my afternoon walk I would fain forget all my morning occupations and my obligations to Society. But it sometimes happens that I cannot easily shake off the village. The thought of some work will run in my head and I am not where my body is—I am out of my senses. In my walks I would fain return to my senses. What business have I in the woods, if I am thinking of something out of the woods?"
People nowadays look for healing in products or technology. "There's an app for that!" There are in fact thousands of apps for that. Apps that take you through guided meditation, apps that create sounds that supposedly take you deeper into sleep, or apps that, in a huge chunk of irony, let you listen to the sounds of nature.
We go to doctors, therapists, take vitamins and we buy exercise machines. Yes, it's important to get exercise, go to the doctor when necessary and protect yourself from toxins in food and water. But in my opinion, there is a healing aspect to nature that is unparalleled. It's the definition of holistic healing; healing from inside out.
I have to admit that I haven't been walking in nature as much lately. The days are so busy. The world is loud and it screams for our attention every minute, and I've fallen into some bad habits. The good news is that I've noticed this in myself, and I am determined to make the time to regularly get back to nature.
So consider this to be a reminder to get out into nature and heal. You don't need a reason to go for a walk in the woods, but if you go, be there.
Here's another article on this subject you may like.