Discover more from The Glenn Meder Newsletter
I am an independent voice who is speaking up for our freedoms, and in today's world, this can be risky. If you find my perspective on current events to be valuable and refreshing, please become a premium subscriber. Support independent voices!
Over 18,000 subscribers
The Robots Are Coming, Really!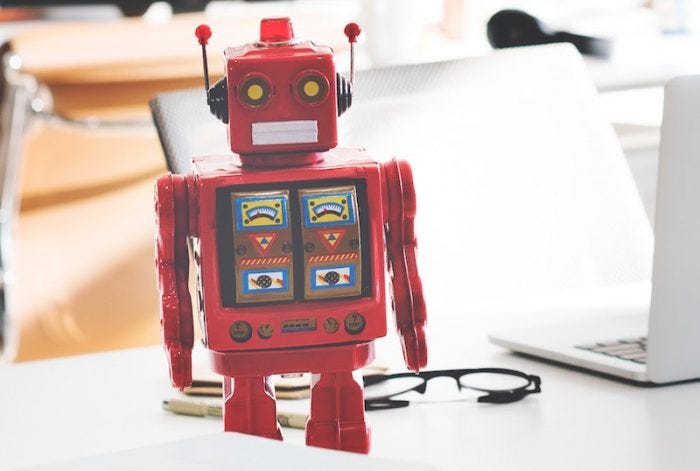 I hate to give you depressing news, but the robots are coming.
For decades we've heard about how robots and artificial intelligence are going to replace our jobs, and we've always said it's going to be 20 years away. Well not anymore.
The next 5 to 10 years will be dramatic!
There is no such thing as job security anymore. In the next decade, millions of people will lose their jobs to robots and AI. I want to give you some examples, and then I want to tell you what I think the solution is for you.
So, let's start with the evidence...
AUTOMATED WAREHOUSES. Amazon workers are complaining about work conditions, they're trying to unionize and they want raises. But watch the video below and you'll see that soon they'll just be gone, because the robots can do it faster and cheaper. Amazon alone employs over 650,000 people. That will be a huge number of people out of jobs.
HOME CONSTRUCTION. The home construction business is huge and employs millions of people. But the industry is going to change very quickly because they are ALREADY able to 3D print homes, and they can make an entire neighborhood in 24 hours! This new construction approach will put millions out of work.
TAXI DRIVERS, UBER DRIVERS AND TRUCK DRIVERS. Another huge service industry involves drivers of all sorts; taxi drivers, Uber drivers and truck drivers. We've seen this coming for many years, and we always say that it's 10 or 20 years down the road, but I don't think so. I think we will be very surprised at how fast this will happen, and millions will be out of a job. This video gives you a great perspective on the economics of this change, and why there are HUGE bucks in changing over to automation.
DELIVERY: Ok, so soon cars will be able to drive themselves, but someone needs to take the product from the car to the door, right? Wrong.
RESTAURANT WORKERS: Of course, there will always be a demand for high end restaurants with real people and real chefs, but for high-quality fast-food, this is the future of restaurants...
YES, EVEN BELL HOPS.
In Summary, the future is now. Robots are about to take your job. I feel that it's important that you adapt quickly before you're one of the millions suddenly losing their jobs. In my opinion, there will be two primary solutions; get a government job or become an entrepreneur. Both have their trade-offs, and there are some people who are better suited for one or the other. Of course, I prefer the entrepreneur approach and will try to have more suggestions for you soon.
What do you think about the coming robot future?