Thoughts of the Week...
I Avoid Talking about Presidential Politics Though.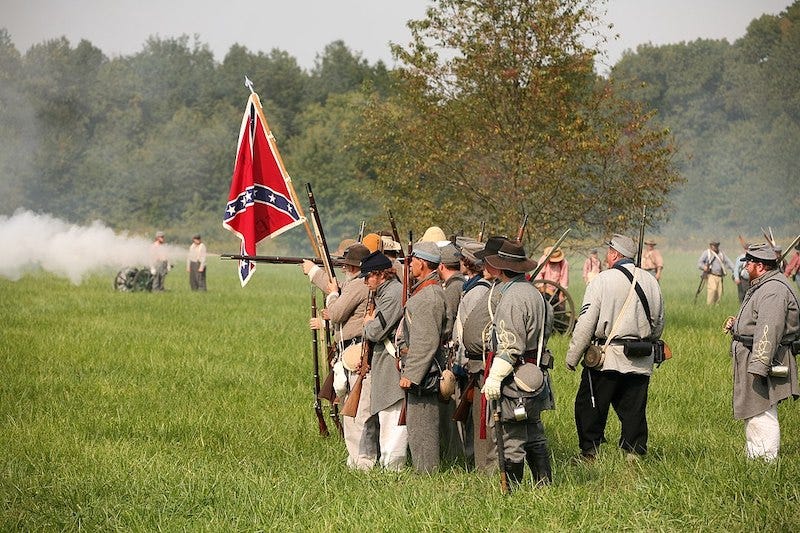 Here are some random thoughts that I have this week…
FIRST, REGARDING THE SUPREME COURT…
The Supreme Court process should not be politicized. There is only one role of a Supreme Court Justice: to determine whether laws passed by the Legislature abide by the Constitution of the United States. That's it. Nothing else.
Too long our Congress and Senate have abdicated much of the responsibility that they have to either the Executive Branch, bureaucrats, the Supreme Court or the Federal Reserve. Our Legislature is where the vast majority of politics should be decided, but it's easier for Congressmen and Senators to pass the buck and shrug off their responsibilities. This means that they don't have to deal with hard or controversial decisions, which makes it easier for them to stay in office.
Here is a quick video of Senator Ben Sasse explaining this process very well.
SECOND, MY BIGGEST CONCERN REGARDING THE ELECTION.
My biggest concern regarding the upcoming election is not who wins or who loses, but rather it's the "win at all costs" attitude, which includes cheating, manipulation and destroying the election system itself. Although the mail-in ballots are receiving most of the attention right now, the big tech companies, especially Google and Facebook are very dangerous. It has been shown that big tech companies have tremendous power to influence the vote. Here are two short videos that describe this issue…
Here's another perspective of how Google and Facebook influence you…
THIRD, THE DOLLAR TOOK ANOTHER STEP TOWARDS COLLAPSE.
The source of America's economic and military might comes from the US Dollar being the reserve currency of the world. The Federal Reserve is able to create endless amounts of money, which causes the purchasing power of the dollar to continue to fall. The Fed has been masterful in postponing this loss of purchasing power though because they've been able to convince foreign countries to hold onto dollars as a store of wealth. Most economists say that these foreign countries have no choice, because the US Dollar is the strongest of the weak currencies. But this isn't true, because they can hold other assets that hold their value better, such as gold. And this is what is happening now. Foreign countries are getting wary of the dollar, and they're dropping it. China is now starting to get rid of $1 trillion in US dollars. Other countries will see this and will also drop the dollar because they won't want to be the ones holding the bag of worthless money. See this article, "China is Killing the Dollar" and this article, "China may dump U.S. Treasuries as Sino-U.S. tensions flare: Global Times".
FOURTH, DO YOU STILL TRUST GOOGLE?!!!
Are you still using Gmail? Do you still trust Google? Do your own research and I think you will drop them like a hot potato.
Article: Google's YouTube Sued for $3 Billion in UK over Use of Children's Data
Article: Google employees are eavesdropping, even in your living room, VRT NWS has discovered
Article: Google lets 3rd-party app developers read your emails - report
Article: Google admits it lets hundreds of other companies access your Gmail inbox
Lesson: Don't trust Google. Don't use their browser. Don't use an Android phone. Don't use gmail. Don't trust these bastards! See my free webinar titled, "How and Why You Need Secure Email."
FIFTH, SCIENCE IS DEAD.
I found this very important article titled, ""Rule by Experts" Is Tyranny Shrouded in Science". There is a group of people who have become very arrogant lately, and they believe that they should be in charge of us all. I'm talking, of course, about scientists. Neil deGrasse Tyson wrote an article called "Rationalia," which is a world in which "science" reigns supreme.
This would be a very bad idea.
We have seen how science has been severely manipulated for agenda's sake countless times. For example, people have bent over backwards trying to come up with a "scientific" explanation to tell us that men are not men, and women are not women, or that lockdowns work to stop the virus (they don't), or that the debate on climate change is done. In every case, the goal is to shut down discussion on these topics, and make people submit to what we are told. This matters because science has a powerful affect on government.
This past month, for example, a new law was passed that allows incarcerated felons in California to choose what gender they are, which will determine whether they are admitted to a men or women's prison! What?! In other words, male inmates will be able to say they identify as female and will go to the female prison. What inmate is going to choose to go to a men's prison if they have the chance to go to a women's prison. How many rapes is this going to cause? Women just became much less safe because of this new law. I encourage you to read this article.
SIXTH, CIVIL WAR?
Do you know that more than 50% of people in the USA think that a new American Civil War is possible, including 41% who strongly agree. This is shocking news, but I unfortunately agree.
I think the result will be a broken up USA, and we may be better for it. Watch this snippet from Glenn Beck that explains it.
Please share your thoughts regarding anything in this post.
In today's upside down world, it's crucial that you find independent voices that you trust, and then support them. If you find my perspective on current events to be valuable and refreshing, please become a

Premium Member

. You will get access to great bonus content and the more people who sign up, the more great content we will be able to create. Thank you!