Discover more from The Glenn Meder Newsletter
I am an independent voice who is speaking up for our freedoms, and in today's world, this can be risky. If you find my perspective on current events to be valuable and refreshing, please become a premium subscriber. Support independent voices!
Over 18,000 subscribers
Toxoplasma: A Single Cell Parasite that Could be Making you Depressed.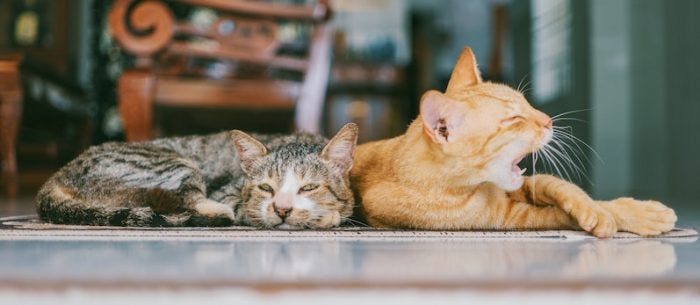 You may have heard of Toxoplasma before. It's one of the most common parasites in the world (1/3 of humans may be infected). It's a very interesting parasite because of how it can change the host's brain and behavior.
It thrives in cat's guts. So if it infects mice or rats, it will actually change how the rats behave so that they are more likely to get eaten by cats.
Infected mice and rats lose their fear of cats, and they can even get sexually aroused by the smell of cats. I find it fascinating how a single-cell organism can change the way a complex organism thinks and acts.
But here's the thing, there is now quite a bit of evidence that this same parasite can affect us humans. Although scientists don't know exactly how it works, the parasite has been linked in humans to schizophrenia, depression, dark thoughts and even higher rates of suicide.
Learn more about it here.
Also, here's what the Mayo Clinic says about treatment.
I'd love to hear your thoughts on this in the comments.