Discover more from The Glenn Meder Newsletter
I am an independent voice who is speaking up for our freedoms, and in today's world, this can be risky. If you find my perspective on current events to be valuable and refreshing, please become a premium subscriber. Support independent voices!
Over 18,000 subscribers
Vegan or Omnivore: Which is Better?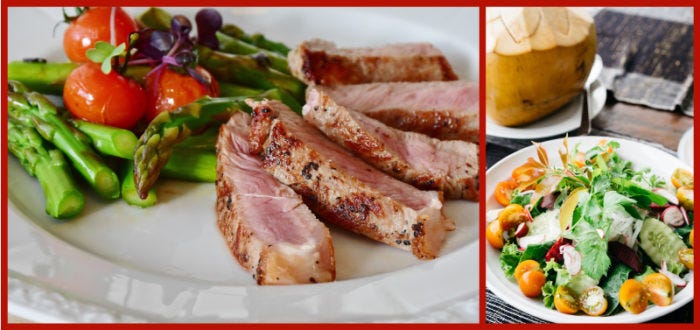 There is a new movie out called "The Game Changers". It's extremely well produced and it features some high-level celebrities, with the goal of convincing people that vegan eating is far superior to eating an omnivorous diet. This has become quite an influential movie.
You can see the trailer for this movie below, and you can watch it on Netflix or on YouTube. And I encourage that you do. BUT, then I also encourage you to watch the other video below that challenges almost all of the claims made on "The Game Changers" movie point by point.
At this point, I'm not going to tell you my perspective. I don't want to taint your perspective, and I'd like to hear what you have to say.
Here's the trailer for the movie, "The Game Changers".
Here is the Joe Rogan Interview that challenges the points made in the above video...
Tell us your thoughts below.