ZAM-POP! is Finally Here!
A happy day for our family and yours!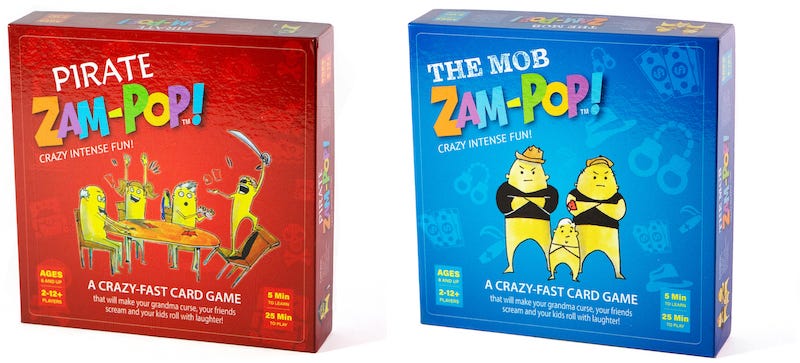 At a time when we all could use some good news, I'm thrilled to announce that ZAM-POP!, the crazy, fun game created by our family, is here and ready to bring hours of fun and laughter to your family.
After months of setbacks and delays related to COVID-19, we now have the games in stock ready to ship, and I couldn't be more excited.
We can't wait to share this game with you! My father, son and I worked together to create a boxed version of our favorite family game. We think your family will love it as much as we do.
ZAM-POP! offers the best in family fun. It's a party game for anyone from eight to eighty. It's fast-paced and play is simultaneous, which means every minute is packed with action and laughs. The laughs come from our whacky ZAM cards which modify play and make every hand an adventure.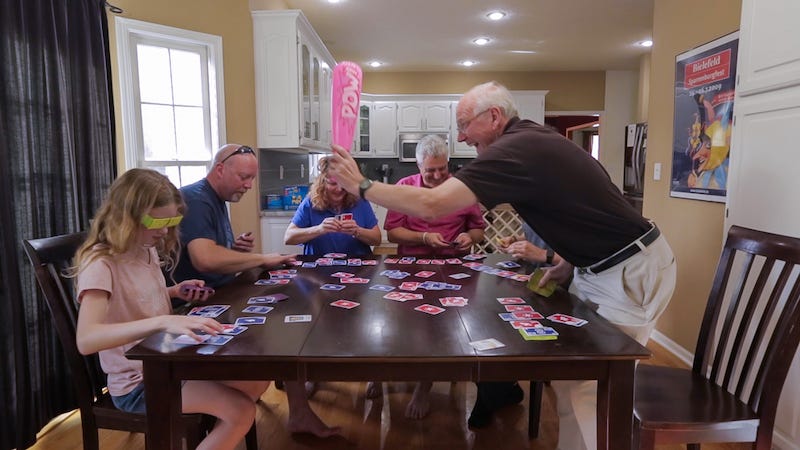 To introduce your family to ZAM-POP!, we're offering a Grand Launch Special Package which includes both the Pirate and the Mob box sets! Order now and save $10. This offer is good only through Sept. 30, 2020.
If you're tired of the games you played over and over during the shutdown, if you're ready for a break from screens, if it's time to start a new family tradition or even get a head-start on Christmas shopping, ZAM-POP! is here for you!
I believe the family that plays together sticks together!
I guarantee that you will LOVE ZAM-POP!
Glenn